As per our previous announcement, we delisted the pairs HNT/BTC, HNT/USDT and HNT/INR from Spot on October 13, 2022. If you are still holding Helium (HNT) token and want to sell it, please follow the below mentioned steps.
Step 1: Log into https://coindcx.com/ with your registered CoinDCX credentials.
Step 2: Hover your cursor on the Pro drop-down menu, and then click on Spot.
Step 3: Click on VISIT SPOT. Please refer to the image below.
Step 4: The page would open with https://coindcx.com/trade/BTCINR (image below). In the "Search Coins" tab, please type in HNT.
Step 5: HNT/BUSD pair will filter out, please click on that and you will see the 'BUY HNT' and 'SELL HNT' options on the bottom right corner of your screen.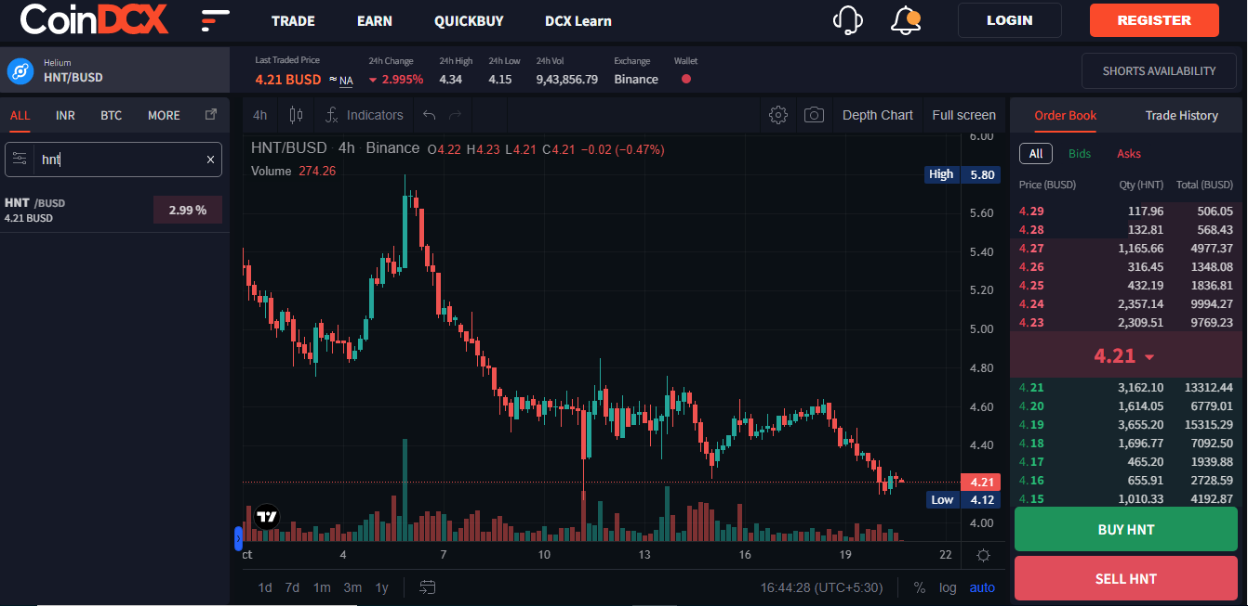 Step 6: Click on 'SELL HNT' and enter in the amount of HNT tokens you possess in order to sell them for BUSD (refer image below).

The credited BUSD can be used for subsequent trading. 
In case of any further queries, please reach out to our Support team here. 
Regards,
Team CoinDCX
Join our Community